Caloosa Creek by Daniel Wayne Homes
expertly crafted, timeless Old Florida style homes and amenities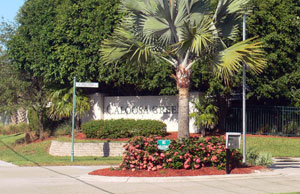 SOLD OUT
Development of the 56 acre site began in 2001 and features 98 home sites surrounding an 11 acre lake, surrounding wall, and gate. Similar to our Coconut Creek development, the Caloosa Creek community also features expertly crafted, timeless Old Florida style homes and amenities include a swimming pool and spa, clubhouse, tennis courts, lighted streets, and sidewalks.
Website: www.caloosacreekhoa.org
Special thanks to Dan for building a strong, secure and tight home. Our Daniel Wayne home was a fortress during the strongest storm we've ever experienced in the 37 years living in Florida.
P.H.