Coconut Creek by Daniel Wayne Homes
timeless Old Florida architectural style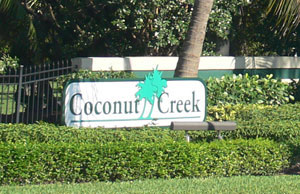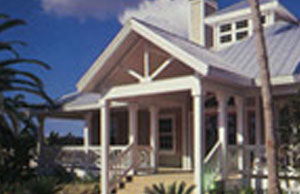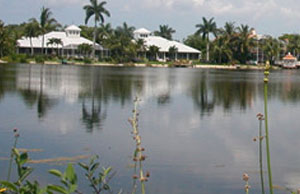 SOLD OUT
We broke ground on Coconut Creek in 1990. Set on the historic 76 acre Frederick J. Wesemeyer estate off McGregor Boulevard in South Fort Myers, Florida, Coconut Creek features 123 single-family home sites in a gated community surrounding two lakes on property filled with beautiful royal palms, coconut palms, oak and banyan trees. All of the residences are built in the timeless Old Florida architectural style including expansive porches and metal roofs. Dan Dodrill focused on preserving the historical nature of the property by restoring Wesemeyer's 1930's hunting cabin to serve a new purpose today. The hunting cabin was erected from rough-sawn cypress slabs and remains solid. He kept the building's nostalgic charm and moved it so it could serve as the Coconut Creek clubhouse and is a state historic landmark. Other amenities include a large swimming pool and spa, a fenced playground area, two full-sized tennis courts, lighted streets, and sidewalks.
Website: www.coconutcreekoldfl.com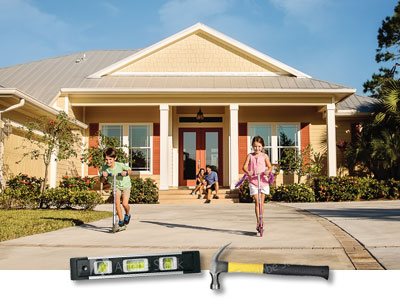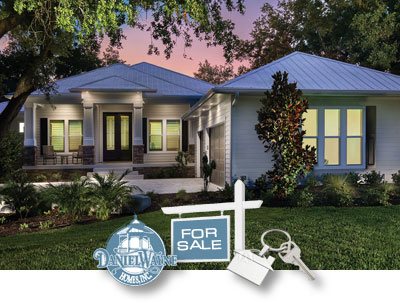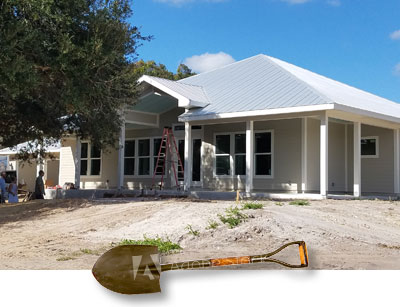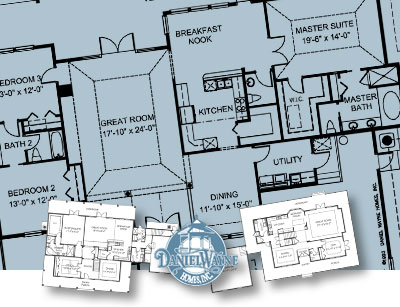 Finally, Dan you were also a pleasure to deal with, you are a good honest man. Your team builds a beautiful home that Amanda and I are very proud to own. As we have discussed, I look forward to building another home with you in the future, and will be sure to tell others what a quality product and organization that you have. Thanks again.
Peter & Amanda Earley
Contact Us
T: 239-466-3955
F: 239-466-9486
5961 Northland Road, Unit 1
Fort Myers, FL 33905
CGC 034850
Our Reputation
We will do our best to gain your trust and will share your enthusiasm in planning a new home, new addition, new kitchen, or whatever other general contracting needs you may have. We have a reputation for delivering on time, in budget, and to your specifications and expectations.

Our Roots
Daniel Wayne Homes has been building homes in the Tri-County area since 1992, but its roots go back to the 1950s when a couple with five sons came for a vacation on Sanibel Island and decided to build a residential community.
READ MORE